What to do before the MBA starts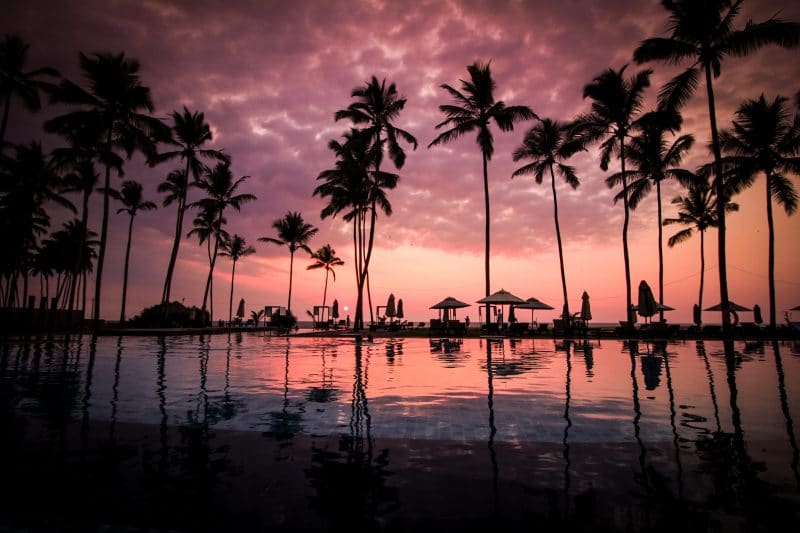 Step 1: do a little victory dance, have a beer or glass of champagne, hug everyone around you, celebrate the moment – you've earned it.
Step 2: find an island like in the photo above and read on. If you don't have one available, your garden/bedroom is also ok, with a bit of imagination. 
Must do : chill out
We cannot stress enough how much we recommend taking some time off to relax and prepare for your MBA. Unless you are admitted in one of the final rounds, you should have plenty of time to inform your company and carry out a decent hand-over. If you're planning on working until the last minute to increase your cash reserves before the MBA, we'd encourage you to think twice. The benefits of arriving fresh and prepared to what could be the most intense and fulfilling period of your life far outweigh the drawbacks of having to take out a slightly bigger loan.
"Every day of the MBA, you'll need to make dozens of choices and the clearer your priorities are beforehand the less difficult it will be to make them"
Must do : spend some time with your close ones
It is almost impossible to go through an MBA without your pre-MBA relationships suffering. Now is your chance to buy some "brownie points" with them before the shit hits the fan. This is also your chance to unwind and clear your thoughts before what could be the most intense and fulfilling period of your life, which leads us to…
Must do : think about your priorities
This is essential. We repeat: THIS IS ESSENTIAL. MBAs are about time management. You will have tons of opportunities to spend your time and only 24h in the day. It's almost impossible to recruit for consulting and banking simultaneously and you simply cannot take part in every single club. Every day of the MBA, you'll need to make dozens of choices and the clearer your priorities are beforehand the less difficult it will be to make them (trust us, the choices will still be difficult!).
Must do : arrive early to find an apartment
The last thing your want is to still be looking for a place to live when the first term starts. MBA accommodation is often passed on from generation to generation therefore the later you arrive the more likely you'll struggle. Do not under-estimate the benefits of taking over a place previously occupied by MBAs from the same school. Landlords will be much more accommodating to your risky financial situation given that they'll be familiar with the MBA. On top of that, previous tenants will be keen to share plenty of tips on the apartment, the school, which 3AM kebab shop to avoid, etc.
Must do : get your admin s**t together
Likely to need an iron, bicycle, dry-cleaner, etc? Get that done and dusted before things get hectic. If possible put all your bills on direct-debit (automatically debited from your bank account every month), this will save you from some horribly time-consuming paperwork and admin tasks.
Do some pre-MBA courses?
For some candidates, in particular those who do not come from an analytical/financial background, it's worth investing some time doing some pre-MBA courses, which typically include things like basic concepts of statistics and finance. It will also help oil your brain if you haven't used it for the last 5 years ;). Schools sometimes recommend/oblige students to complete these classes before the beginning of the MBA. In most cases these topics will be recapped during the 1st or 2nd term, but if you think you're likely to struggle with them, the more pre-work you do, the more time you'll have during the MBA to focus on higher priorities.
Start your own company?
This is not for everyone. An MBA takes up a phenomenal amount of time so being the CEO of a company on the side may be the last thing you want to do, no matter how cool it may sound when you tell your classmates. We also don't think you should be doing an MBA if you want to start your career now (see our "MBA or not to MBA?" post)
Travel?
Trust us. Opportunities to travel will be plentiful during the MBA, so saving up for those moments may be a good option – especially since MBA trips can be organised by students / alumni from the countries you're visiting, which is the best way to get to know the local culture. However, a pre-MBA trip may be the best way for you to relax and do some of the preparation suggested above.
Join in on the pre-MBA social activities?
You will have plenty of time to mingle with your fellow students during the MBA, but if building a large social/professional network is one of your priorities then starting early always helps. Once classes kick-in, you're much more likely to hang out with class-mates or club-mates, and especially in large MBAs it becomes difficult to get to know people who follow a completely different agenda to yours. It's also true that some people will hardly show their faces at social events past the first few weeks. If you want to get to know everyone in the MBA, taking part in pre-term socials is a must.