General Tips and Advice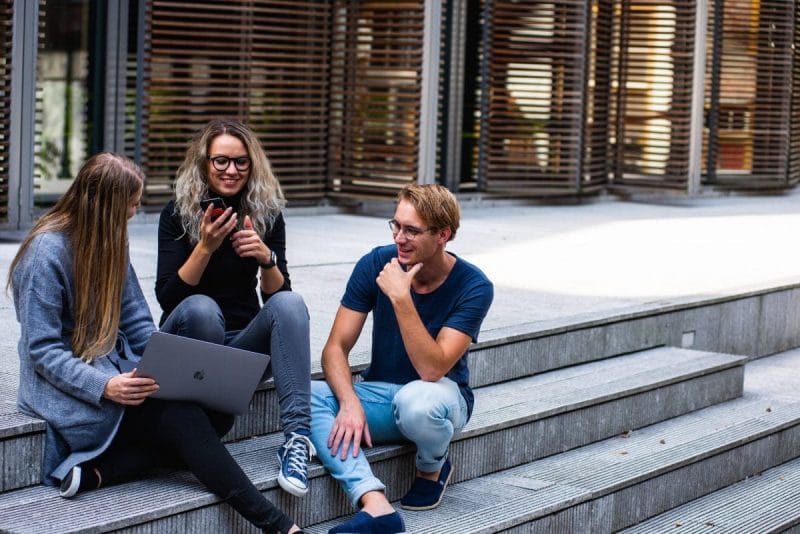 Be clear on your relative priorities and prepare for dealing with FOMO
Your number one problem during the MBA will be making choices. In itself it's great practice for future leadership positions. Many admits arrive to the MBA full of ambitions and end up being overwhelmed by the end of first term. Why? Most students have a good idea of what they want to explore during the MBA, but only a few of them actually think about how they will share their time between priorities and make decisions accordingly. FOMO (Fear Of Missing Out) takes over their lives. Your desire to make the most of the MBA will drive you to attend as many events, parties and trips as possible.  
Now don't get us wrong, it can be quite fun to "just go with the flow" during the MBA. After all, when else in your life will you go back to being a student again? All that's fine, but most students finish their MBA with a few regrets around spending too much time on this or not enough on that. Almost all of them will admit to being exhausted or overwhelmed during certain weeks. If you want to ensure that you really make the most of the whole experience while not burning out, a bit of planning will certainly help. Don't forget that you're in this MBA to become a business leader and the most successful among them constantly make radical choices on where to spend their time. 
How to proceed? A good start is to list out all activities and decide what share of your time you want to allocate to them. Below is a non-exhaustive list that can be of help:
Class time
Study time
Group study time
Club activities
MBA social life
Career time (research, networking, etc.)
Life admin time (emails, housekeeping etc.)
Down time (reading, watching movies, etc.)
Finding your future business partner
Family
Non-MBA social life
Sport/exercise
Transport/commuting time
Sleeping/eating
From your ideal split between those activities, you can work out roughly how many hours you can spend on each per week / month / term etc. We can tell you right now that you will in reality end up spending a lot less time on each, as a significant portion of your attention will be taken up by little things that are not even on that list. Keep that in mind and be ruthless on your ambitions. 
How do you make sure you stick to that share of priorities? Well here it really depends on what works best for you. Some like to build a weekly schedule for each term and place time-blocks in their calendar for each activity. We recommend trying it to see if it works for you, but if it doesn't, don't throw the baby out with the bathwater. An alternative is to schedule a regular "life-priorities" review slot (every week or every day) to assess roughly if you're spending enough time on your priorities.
Another great habit to get into is to plan your priorities and schedule in advance, e.g. the day before. This allows you to remove the "spontaneous" element of decision-making, and gives you extra strength to resist FOMO.
One big problem students have is that the MBA life is so full-on that they're constantly running from one activity to another and never have any down-time to do such planning. Some people deal with this by getting up 30-60mins earlier in the morning. At 7AM you'll unlikely to be bothered by your best friend wanting to go to vodka shots or by the Marketing Club president wanting that contact list you promised her 3 days ago…
Learn from others – and not just MBA stuff
Just to be clear, we're not talking about the classic MBA school sales pitch around learning from your classmates in lecture debates, etc. Not that we don't think there are great benefits to that, it's just that it's not the focus of this paragraph.
Here we're talking about the operational/hard skills that a typical MBA does not cover. Among your classmates there will be experts in supply chain management, digital marketing, productivity tools, programming languages, etc. Some of those skills will become priceless for you at some stage in your career. Identify which skills you want to learn and find the people who can teach you. Chances are you will have something to offer them in exchange. This may be in the form of 1-1 chats or informal group lectures, but the best way to really learn without taking up too much of your classmate's time is to work on a personal side-project and grab her every week or so for some feedback and tips.
Below is a non-exhaustive list of skills that are becoming increasingly useful in businesses but that most MBAs don't teach you:
Tableau for data visualisation
Facebook / social media ad campaign
SEO
Google Adwords
Company valuation modelling
Jira (or other scrum / agile management tools)
Microsoft Project (or other Project Management tools)
Design thinking
Python or other coding languages
Customer service chatbot design
Website development
Advanced Excel skills (keyboard shortcuts, Visual Basic etc.)
SQL for data acquisition
R / Python for data manipulation
"Your life will be intense from now on. Get used to it and make sure it's sustainable "
Manage your mental wellbeing and find a  sustainable lifestyle that works
No matter how prepared you are, the MBA will be sometimes overwhelming.  Hopefully this is no news to you, but by choosing the MBA path, you didn't opt for the most relaxed of life's paths! There's also a high probability that the rest of your career will be just as intense so you need to find a way of achieving your high ambitions without impacting your personal wellbeing. The MBA is a great opportunity for you to find the right balance.
Some people exercise everyday, others follow specific diets, whilst others draw great benefits from meditation. You need to find out what works for you and stick to it.
You probably already have an opinion on whether any of those options (and others) work for you but before you rule anything out, consider the following:
Don't just judge a book by it's cover. There's a lot of media buzz around all wellbeing topics – some of it's hype and some of it's not. But you will never really know if something works for you until you try it out and stick to it for at least a few weeks. There are so many factors that affect our energy levels, concentration, and general wellbeing that expecting one factor to have a noticeable impact from one day to another simply doesn't make sense.
Keep in mind that it's not just about finding out what you like or don't like.  For sure some people love eating healthy, but there are plenty of others who still crave a burger yet avoid them everyday. Why? Because they're making a trade off. They're choosing to make sacrifices two-three meals a day for benefits throughout the rest of the day. For each individual the weight of those pros and cons will vary. Find out which trade-offs are best for you.
Last but not least, make sure you enjoy yourself. If you find yourself 3 months into your MBA feeling overwhelmed, stressed or unhappy, it doesn't mean you are not good enough or that you made the wrong choice coming to the MBA. A significant amount of MBA students will experience this at some point during the program. It simply means that just like them you are not managing your time correctly. If that happens to you, take a step back, breath and reflect on your priorities and time-management. You are only a few changes from enjoying yourself again, you just need to figure out what those changes are. Even if that means you'll arrive at a few exams or interviews unprepared that's fine. There will be plenty of others and the success of your MBA will not be defined in one week.
Finally, embrace change but don't become an arrogant pr**k
The MBA will most likely be one of the best periods of life. You will build connections with really smart and interesting people, hang out in fancy bars and restaurants and travel around the world. Students often speak of the  MBA as a cocoon. Most of your pre-MBA connections will not be able to relate to what you are going through, and you may suddenly turn round and feel completely on a different wave-length.
Keep in mind that just like all good things, the MBA will come to an end. No matter what career path you take and no matter how many new connections you make, you will spend a significant portion of your post-MBA life interacting with people who don't have MBAs, whether that's with family, childhood / undergrad friends, or future colleagues.
Fully embrace and enjoy the experience but don't lose touch with reality, don't lose your sense of humour and, most of all, don't become an arrogant pr**k.  The more you keep that in mind the easier it will be to deal with your "post-MBA integration". 😉